BEGINNER WORKSHOP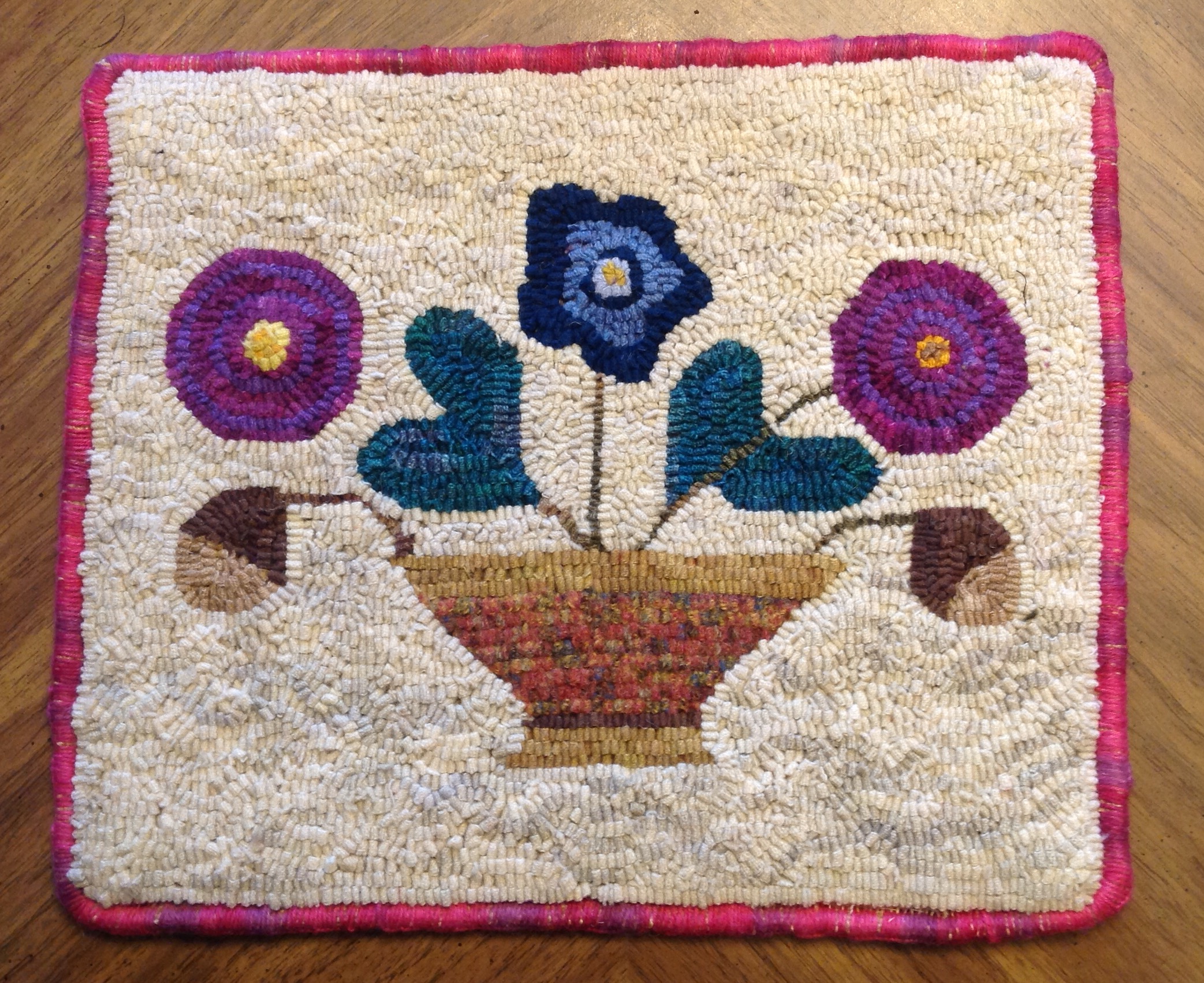 Beginner WS

PATTERN WILL BE A PRIMITIVE VASE WITH PRIMITIVE FLOWERS. SAMPLE ONLY.
GENERAL INFORMATION
DATE: May 26, 2018 Saturday 9:30am - 4:00pm
May 27, 2018 Sunday 9:30am - 4:00pm
LOCATION: Hooked Rug Museum of North America (HRMNA)
9849 St. Margaret's Bay Road, Hwy 3, Queensland, NS B0J 1T0 902-858-3060
email: hookedrugmuseum@gmail.com
TEACHERS: Suzanne Conrod and Sherry Chandler are both Certified McGown Teachers who have taught workshops in Nova Scotia and the United States.
WORKSHOP: The Workshop is open to beginners or to anyone who wishes to improve on their rug hooking skills. A video on "how to hook" will be
shown followed by instruction on how to hook and finish the primitive rug shown in the photo above.
REGISTRATION: Click here for the Registration Form
Print registration form and mail with your payment to the
REGISTRAR: Patsy Gorveatte,
8252 St. Margaret's Bay Rd.,
Black Point, NS B0J 1B0
Confirmation of registration upon receipt of registration form and payment.
A deposit of $60.00 is payable with registration and the balance of $60.00 payable by April 27, 2018. Total registration fee of $120.00 can be paid with registration
Total registration fee for 2 days - $120.00
- includes registration fee
- includes KIT (pattern, wool and hook). The Museum can provide a hoop during the class.
- Hoops can be purchased at the Museum for $30.00 (no tax) - Tea,coffee, muffins Sat & Sun. provided Bring your own lunch.
CANCELLATION/
REFUNDS: No later than April 27, 2018. No refunds after April 27, 2018
The $60.00 deposit is non-refundable, balance of $60.00 is refundable
KITS: Included in registration fee. Pattern, Wool and Hook.
HOOPS/ HOOKS If you have your own frame or hoop please bring them OR
You can purchase a hoop from the Hooked Rug Museum for $30.00 (no tax) OR
You can borrow a hoop from the workshop
** Any questions, please call Sherry Chandler @ 902-275-4743 or email hookedrugmuseum@gmail.com